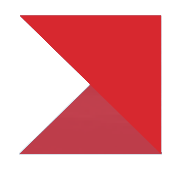 MEET THE 1 PERCENT LISTS LONESTAR
TEAM OF REALTORS
For over 20 years, Stephanie has been recognized in the Top 1% of Realtors in the North Dallas area. With over 350 Million in residential sales spanning over 1500 transactions, there likely isn't a scenario or situation she hasn't seen.  Recognized by her peers and clients with honors such as: 360 Magazine Top 100,  D Magazine's "Best of the Best" and a Texas Five Star Professional.  She has built her business on referrals from past clients and friends and that is the greatest honor of all. Her mission is to EXCEED your EXPECTATIONS each and every time!
Born and raised in DFW, Stephanie has a strong connection to the communities and areas to assist you and your family in finding a home that fits all your needs.  Stephanie and her husband Brent were married in 2001 and have 2 children Mason and Jennaleigh. 
Buying or selling real estate is a process that requires the right resources to help you make informed decisions toward a successful real estate endeavor. These resources include the ability to search for a home, get school and neighborhood reports, and expert real estate opinions to help you understand the entire process. We stand by your side through every step.
Stephanie is committed to providing the best service in the business to buyers and sellers. Her knowledge, professionalism and integrity will exceed your expectations, and her dedication will produce the quality results that matter to you most. She can assist you with your real estate needs in Texas and has a referral network of top-producing agents in all 50 states!
Sarah graduated from the University of TN in 2005 and immediately began a career in sales. With over 16 years of combined sales, customer service, account management, and real estate experience, she brings a rich variety of skill sets to the table. Sarah has a strong drive for results while making you, the buyer or seller, her top priority. With her wonderful husband to two beautiful children, she lives and works in the thriving area of Downtown Dallas.
Brian graduated from Texas A&M University in 1993 and has lived in the DFW Metroplex for the last 20 years. Brian acquired an in-depth knowledge of the local real estate market while operating as a real estate investor and home builder for the last 20 years. Having personally bought and sold many homes, Brian truly understands the unique needs of real estate buyers and sellers. Buying or selling a home can be a very rewarding and emotional process. Brian is here to guide you through every step of the process. He is committed to meeting your real estate needs and believes that communication is the key to success.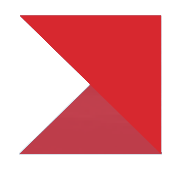 A NEW WAY
OF SELLING HOMES
Right around this time Amazon, Netflix, and other huge companies were acting as a hugely disruptive force in the areas of retail and entertainment. Their business models are extremely similar despite filling different needs. They seek to be very low cost, very low operative expenses, and high customer satisfaction.
Other companies followed suit throughout all forms of commerce and entertainment. It didn't matter what service you needed or what product you wanted to purchase people were fighting to sell it to you faster, cheaper, and with a higher level of customer satisfaction. That is unless you needed real estate services.
Realizing this the decision was made in late 2015 to offer a low-cost solution to the general public and not make commission savings exclusive to only local builders. After countless hours spent examining real estate brokerage models, marketing and other costs, the idea was formed to list homes for only 1%.
Although there is no "set percentage", 1%  is about 1/3rd of the traditional listing fee. We knew we could offer a high level of customer service and marketing for about 1/3rd of the typical Realtor listing fees as long as we focused on those same principles as the other successful companies mentioned earlier, but this time a disruptive change in real estate. We had to increase our sales volume, but more importantly, we had to retain a high level of customer satisfaction.
With those goals in mind, 1 Percent Lists was formed.
Quickly growing, 1 Percent Lists not only is now supporting home buyers and saving sellers thousands of dollars across the country.  Follow the below links to see all of the homes for sale in each respective community.
HAVE MORE QUESTIONS?
Contact our team of real estate professionals today to start your savings!
WANT TO JOIN OUR TEAM?
If your interested in joining the 1% Lists Team if real estate professionals, let us know. We'll help get you started.